New appointment at Dechra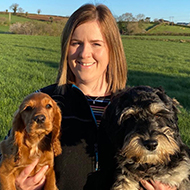 Karen Hockley will be the point of contact for vets in Northern and the Republic of Ireland.
Dechra Veterinary Products Ltd (Dechra) has announced a key appointment to support veterinary professionals across Northern Ireland and the Republic of Ireland.

Karen Hockley has been appointed as a telesales account manager and will provide the latest products, news and developments from Dechra. She joins the company from a large mixed practice in Northern Ireland where she was the branch manager.

Before that, Karen had worked for a multinational veterinary pharmaceutical company as a key account manager for Northern Ireland.
She can be contacted at karen.hockley@dechra.com or 087 219 54 30.