Dragons Den star announced as BSAVA Congress keynote speaker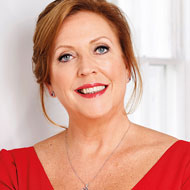 Entrepreneur at head of 2020 extended programme

BSAVA Congress organisers have announced that Dragons Den star Jenny Campbell will be appearing as this year's keynote speaker.
As part of an increased focus on wellbeing, the British entrepreneur will be sharing her thoughts and experiences on balancing a successful career with family commitments, leading this year's extended programme celebrating the event's 30th year at Birmingham.
Prior to appearing on the BBC show, Mrs Campbell worked in banking for 30 years. Beginning as a cashpoint filler, she eventually became CEO of cash machine company Hanco. She transformed the business and ultimately sold it for £50 million.
Organisers promise some 450 hours of CPD via more than 100 speakers in the expanded 2020 Congress programme, which caters for all levels of expertise.
The highlights of the 2020 Congress include more 'open to all' streams, a new range of practical workshops, more advanced veterinary practitioner streams and a popular favourites stream, which will include endocrinology, ophthalmology and cardiology.
BSAVA Congress programme committee chair Sue Murphy said: "Our ethos with the 2020 programme is to deliver unrivalled education, designed to tackle the current needs of the profession, with topical, clinically relevant and evidence-based content. Each stream is devised by our committee of volunteer vets, nurses and practice managers, ensuring our entire programme is created by the profession, for the profession."
This Congress' increased focus on wellbeing continues into the social events, with special yoga sessions and stress-relieving massage technique tutorials to remind attendees of the importance of self-care.
BSAVA Congress takes place in Birmingham from 2-5 April 2020.
Image (c) BSAVA