Survey reveals concerns over controlled drugs disposal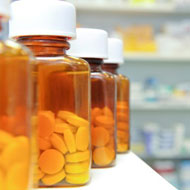 Many veterinary practices struggle to find independent witnesses

The Veterinary Medicines Directorate (VMD) is using feedback from a recent survey to inform its policy in relation to the destruction of controlled drugs (CDs).

The research, VMD Survey of Controlled Drugs Disposal, was conducted between May and June 2018 and reveals the concerns of more than 500 veterinary practices. Under current regulations, vets must ensure that CDs are destroyed in the presence of a VMD/RCVS Inspector, Police Controlled Drugs Liaison Officer (CDLO) or an independent vet.

A VMD spokesperson said: "The VMD is very grateful to the 511 vets from across the UK who responded to our survey on the use and disposal of Controlled Drugs (CDs) to enable us to understand better the issues vets face in complying with the law. We are considering carefully vets' responses in developing further our policy on the destruction of controlled drugs in veterinary practices."
The VMD added that vets involved in the prescribing, supply, recording, storage and disposal of CDs 'must comply with the law on the misuse of drugs and veterinary medicines'.

Among the concerns raised by the survey was the difficulty veterinary practices face when finding somebody to witness the disposal of CDs. The location of the practice being too rural and the nearest practice being a competitor were among the reasons cited by respondents for not being able to find an independent vet.

With regards to finding a CDLO, respondents said there were not enough or none at all in their areas and that police are often reluctant to come out to witness disposal because it is low on their list of priorities. Some practices reported having no local RCVS or VMD inspector, so they stockpiled drugs and waited until their next inspection to dispose of them.

Respondents proposed increasing the number of people that can witness destruction by allowing staff from the same practice or corporate group to oversee disposal. They suggested that, instead of an external vet, two internal vets could sign and witness the destruction.

Another concern raised by the survey was wastage. Some respondents felt that the 28-day broach rule was unnecessary and reported to carry on using products until the vial is empty.

It was suggested that manufacturers should be encouraged to produce 2ml or 5ml vials for drugs like ketamine and to put measurements on the bottles to help with stock checks. Respondents also suggested introducing longer broach dates to reduce waste and financial loss.

A full summary of responses to the VMD's survey can be found here.