'Trojan horse' antibiotic shows promise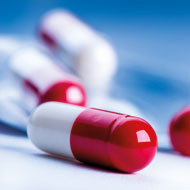 Drug works by tricking bacteria in allowing it to enter
A new antibiotic that acts like the Trojan horse in Greek legend has shown promise in phase two trials, scientists have said.

Cefiderocol works by tricking bacteria in allowing it to enter. It was found to be as effective as the current standard-of-care antibiotic, in the treatment of complicated urinary tract infections (UTIs) caused by several multi-drug-resistant Gram-negative bacteria.

Findings published in The Lancet Infectious Diseases journal suggest that patients treated with cefiderocol had a higher and more sustained level of pathogen eradication; and similar clinical outcomes to those treated with imipenem-cilastatin.

The study randomised 448 adults who had been hospitalised with a complicated UTI or uncomplicated pyelonephritis. Three hundred patients received three daily infusions of cefiderocol for seven to 10 days, while the remainder were given imipenem-cilastatin.

Seven days after treatment stopped, cefiderocol showed efficacy rates of 73 per cent and 55 per cent respectively for clinical and microbiological responses.

Lead author Dr Simon Portsmouth, from Shionogi Inc, said: "Cefiderocol was found to be both safe and tolerable in a population of older patients who were very ill with complex comorbid conditions and a wide range of multidrug-resistant pathogens. Our results support cefiderocol as a novel approach that might be used to overcome Gram-negative resistance.

"Ongoing clinical trials of pneumonia, including hospital-acquired pneumonia and ventilator-associated pneumonia, and a study in patients with carbapenem-resistant infections, will provide additional important information about cefiderocol."