Vets pay tribute to Brian Singleton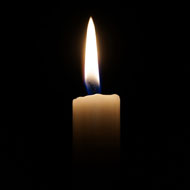 BSAVA co-founder described as a "true legend"
Vets have paid tribute to Brian Singleton, co-founder of the BSAVA, after his death was announced last week.

Colleagues described him as "a true legend", an "icon" and a "truly wonderful gentleman".

Brian was instrumental in setting up the BSAVA in 1957 and served as president in 1960-61. At the same time he was elected to the RCVS Council and later became president in 1969-1970.

For services to the veterinary profession, he was made a CBE by the Queen in 1973.

Tributes from former BSAVA presidents
Harvey Locke describes him as: "A true legend in our profession. He was such a modest man, but had immense talent and fondness for the profession that led to his illustrious career."

Des Thompson said: "Brian was a truly wonderful gentleman, an ideal leader for the BSAVA as a forward-thinking, international organisation. He will be sadly missed by all who knew him in the profession."

Tony Bradley added: "It is so sad to lose an icon and one who has been so instrumental in shaping the BSAVA from the start."

A remarkable career
Brian's friend and founding member of the BSAVA, Bruce Vivash Jones, has written an article paying tribute to his life and work.

In it he describes how Brian's first experience of veterinary practice at the start of World War Two nearly steered him away from the career. Local hunts feared they would not be able to feed their dogs, so on his first day 'seeing practice', Brian had to assist the senior partner in euthanising three packs of hounds.

The experience built a determination in him to ensure euthanasia was always conducted in a humane and comforting manner and also shaped his resolve to advance the veterinary profession.

After graduating in Edinburgh in 1945, Brian worked in farm animal, small animal and equine practice, and as a ministry veterinary officer. His later roles included running practices in Kensington and Belgravia, before being placed in charge of the Animal Health Trust with 130 staff. He retired in 1988.

Current RCVS president Amanda Boag added that his work was "a true inspiration to all veterinarians who are seeking positive change in our ever-changing veterinary landscape".