Boehringer Ingelheim expands Metacam to guinea pigs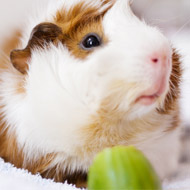 Product is first in the EU for the relief of post-surgical pain
Animal health business Boehringer Ingelheim has expanded its European Metacam indication to guinea pigs.

The decision follows an EU marketing Authorisation and means the product is now approved in guinea pigs for the alleviation of mild to moderate pain associated with soft tissue surgery.

Shawn Hooker from Boehringer Ingelheim explains: "As the market leader, it is our ambition to set new standards of care. We constantly invest in our brands – independent of their age – to prevent pain and suffering in animals.

"We believe that treating pain is a matter of animal welfare and that it should be standard of care in all species regardless of their size and number."

Guinea pigs tend to hide their pain, which often makes diagnosis difficult. But according to the World Small Animal Veterinary Association, pain associated with surgery is 100 per cent predictable and treatable.

In a press release, Boehringer states: 'With Metacam®0.5mg/ml Oral Suspension for Cats and Guinea Pigs, Boehringer Ingelheim now offers the first NSAID in the EU for the relief of post-surgical pain in guinea pigs.'

For 25 years, Metacam has been used to relieve pain and reduce inflammation in a wide array of small and large animal species. The product is also used to alleviate pain and inflammation associated with acute or chronic musculoskeletal disorders such as osteoarthritis.

The new indication will be launched by Boehringer Ingelheim in all European countries throughout 2018.