Twitter gripped by adventurous racoon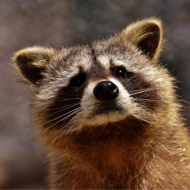 Animal goes viral after climbing a Minnesota skyscraper
Twitter users were gripped yesterday (13 June) by an unlikely critter that found himself scaling the wall of a skyscraper.

US news and media outlets followed a brave racoon as he climbed the 20+ storey high UBS Plaza in St Paul, Minnesota. But halfway up he found himself stranded without any food and water.

Tweets flooded in from across the world, cheering the racoon along and hailing it a 'hero'. Thankfully, the animal made its way to the top and was rescued by animal welfare.

Initial reports of the racoon emerged on Tuesday morning when it was just a few stories high. The world followed its journey using the hashtag #MPRracoon after the radio station documenting its journey.

Journalists Evan Frost and Tim Nelson from Minnesota Public Radio (MPR) told the BBC that an initial rescue attempt had been made by two workers. Using wooden planks, the workers tried to make a ladder, but this just scared the animal further up the building.

"It was heartbreaking to see yesterday," Tim Nelson told the BBC. "We couldn't imagine how this would end well for him".

Racoons are common throughout the United States and can be found in forests, marshes, prairies and cites. Like humans, they have five fingers and can use their hands as tools to gather food and break into rubbish bins.