BVNA appoints new head of learning and development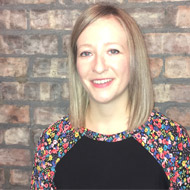 Role created as part of the BVNA's 2017 governance review

A new head of learning and development has been appointed by the BVNA.

Stacey Blease takes on the new position and will be responsible for developing the role of the veterinary nurse within the professional veterinary-led team.

BVNA president Wendy Nevins said: "This is a real commitment by the BVNA to ensuring our members have access to the very best development and career opportunities, in line with new RCVS qualifications framework through VN Futures."

Stacey's role was created as part of the BVNA's 2017 governance review. It is a key appointment for the organisation and brings responsibility for all professional learning and development - CPD courses, the Congress scientific programme and the Veterinary Nursing Journal - together under one role.

On applying for the position, Stacey said that she had been looking for a new challenge and 'something innovative that would build on my experience in practice, research and delivery of educational content.'

"This is a very exciting time to be a veterinary nurse with new models of working coming forward and the BVNA's role in discussions about Schedule 3," she said. "The opportunity to make an impact and help shape learning and development for veterinary nurses is a tremendous privilege."

Stacey was previously programme manager for The Webinar Vet and brings a mixture of practice, academic and educational knowledge to the BVNA team. She graduated from the University of Liverpool Veterinary School before completing a masters degree at the Royal (Dick) School of Veterinary Studies.

Later, Stacey went on to undertake a PhD at Harper Adams University, focusing on dairy herd and health planning. During her PhD, she became passionate about knowledge transfer through lecturing to undergraduate students and providing workshops for dairy farmers.
Image (C) BVNA