EMS grants to be made available for vet students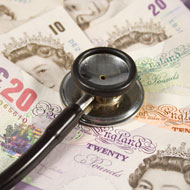 Survey shows cost is the main barrier to placements
A new grant scheme will help veterinary students cover the cost of extra mural studies (EMS), after a survey found that cost is the main barrier to placements.

The Association of Veterinary Students (AVS) will offer five £200 grants to assist students with the cost of their 26-week clinical EMS placements.

VDS Training has agreed to fund the first two years as a pilot scheme, after which AVS will review the offering based on demand.

A 2016 survey by the AVS and BVA found that the cost of EMS contributed significantly to the estimated shortfall of £1188 per term in the clinical years of the veterinary degree. It also revealed that the average expenditure for a two-week placement was £152 for large animal and £119 for small animal.

In addition, 87 per cent of students had to have a car for their placement.

AVS president David Charles said: "It's clear that EMS costs students hundreds of pounds a year, without taking into account lost potential earnings.

"For a lot of students, many placements are not possible, as they would have to source external accommodation and transport, just because of where they happen to live. This is on top of the costs of food and travel required for any placement as evidenced in the AVS/BVA 2016 Survey.

"Most, if not all, of the current grants on offer to students are for taking part in research or for travel abroad. The AVS EMS Grants will make previously inaccessible EMS placements feasible for the winning students and help them get the most out of their EMS."

The first AVS EMS grants will be launched in the next academic year. Applications open on 1 October 2018 and the awards will be presented at the 2019 AVS Congress in London.