Mars Petcare acquires OptiGen, LLC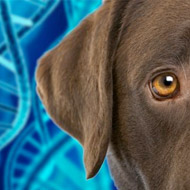 Acquisition includes licenses to a portfolio of genetic disease tests

Mars Petcare has taken possession of OptiGen LLC, A DNA diagnostics company specialising in canine inherited eye disorders.

The acquisition includes exclusive licenses to a portfolio of genetic disease tests patented in the U.S, Australia and a number of European countries. It also includes an extensive biobank of more than 150,000 samples collected over two decades, representing various canine eye diseases.
Mars Petcare said they will use the samples to find new genetic health markers for dogs.
"Through our pioneering Wisdom Health business, Mars Petcare is leading the discovery of new genetic markers for pet health. As our scientists seek to improve the understanding of the genetic basis of pet health and disease, this acquisition will contribute to the development of personalized veterinary care," said Leonid Sudakov, president of Connected Solutions at Mars Petcare.

"We see our continued efforts to contribute to the ground-breaking companion animal genetics science as a great way to deliver on our purpose: 'A Better World for Pets'."

Cynthia Cole, general manager of Wisdom Health at Mars Petcare added: "We're at a pivotal time in companion animal genetic research, and with this acquisition, we will add to the growing body of knowledge to help veterinarians' ability to predict and treat inherited eye disorders for dogs."

"This acquisition is a welcome and natural evolution of OptiGen's 20-year history of working with conscientious dog owners, breeders, clubs and canine health registries around the world," said Sue Pearce-Kelling, OptiGen's President.

"OptiGen's and Wisdom Health's shared commitment to providing the highest quality of DNA testing for dogs while also supporting research aimed at identifying new genetic markers for inherited diseases, as well as our mutual respect for intellectual property where it exists in the field, makes this an excellent fit."

Mars Petcare acquired OptiGen on 10 April 218 and the companies will manage the transition over the course of 2018.
Image (C) Mars Petcare