Collaboration is the name of the game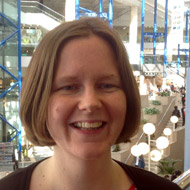 Helen Ballantyne speaks on One Health opportunities for veterinary nurses

No matter which definition one consults, the concept of One Health is defined as a 'triad' involving human and animal health, together with the environment.
"It's all right there in the RCVS Code of Professional Conduct for Veterinary Nurses," said Helen: 6.1 Veterinary nurses must seek to ensure the protection of public health and animal health and welfare, and must consider the impact of their actions on the environment.

"We have the ear of the clients," said Helen. "And this is our strength in our involvement with the One Health collaborative initiatives. One Health as seen from a veterinary nursing perspective is very different to that of veterinary surgeons. It focuses on all the aspects of caring and frontline nursing skills."

She went on to cite the three main areas in which veterinary nurses – sharing knowledge and resources with human nurses – can play a major role. These are: pets as therapy for people in care (PAT dogs); interprofessional collaboration on linked campaigns; and the development of a district nursing role.

Chronic conditions in humans are of growing concern and changing the face of human nursing. This is being reflected in the way they work. It should also be mirrored in the way that veterinary nurses approach preventive healthcare – through nursing care plans, communication and interpersonal skills, effective leadership of teams, advancing practice based upon research, and progressing education through CPD.

Helen presented several examples of collaborative campaigns involving veterinary nurses and their human nursing colleagues. These included the vital role played by conversations that veterinary nurses have with pet owners – who are addicted to smoking – about the adverse effect of smoking on their pets. This can often help them begin to kick the habit.

She said a similar response can be achieved by encouraging morbidly obese dog owners to exercise more frequently with their pets.

Returning again to the theme of professional responsibilities, Helen said that their was ample scope – within their existing, respective codes of conduct – for both human and veterinary nurses to share resources to facilitate better outcomes. She emphasised the importance of nurses speaking out and being proactive in adopting opportunities for shared educational approaches.