Tributes paid to veterinary receptionist killed in helicopter crash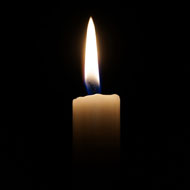 Vets4Pets Worthing 'devastated' by Becky Dobson's loss
Tributes have been paid to one of the youngest victims of the Grand Canyon helicopter crash, Becky Dobson, 27, who worked as a veterinary receptionist for Vets4Pets in Worthing, West Sussex.

Vets4Pets told the Worthing Herald that the practice was "devastated" by Becky's loss. A spokesman said: "She will be greatly missed by all her colleagues in the practice and by our clients. Our thoughts are with Becky's family and friends at this very difficult time."

The other Britons killed in Saturday's crash were Becky's boyfriend, Stuart Hill, 30 and his brother Jason Hill, 32. It is understood that three other Britons were also injured in the crash, together with the pilot, Scott Booth, 42.

The helicopter was on a tour of the Grand Canyon when it came down at around 5.20pm local time, 12.20am, in Arizona. The cause of the crash is currently under investigation.