Vetsure backs Federation of Independent Veterinary Practices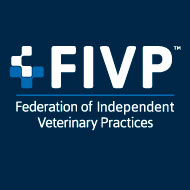 Partnership to benefit members of both organisations
Leading buying group Vetsure has become a sponsor of The Federation of Independent Veterinary Practices (FIVP).

One of the largest buying groups in the UK, Vetsure represents a network of caring, passionate and like-minded members who benefit from a model that helps drive client footfall and provides savings on the cost of veterinary care.

The sponsorship agreement is set to benefit the members of both organisations who will be able to take advantage of the key offerings.

Vetsure managing director Ashley Gray said: "We're very pleased to support FIVP. Its ethos and objectives are closely aligned with our own. Effective purchasing is a key component of practice success and we have many benefits to offer FIVP members.

"The Vetsure approach demonstrates a clear understanding of modern veterinary practice from both a business and clinical perspective, developing genuine partnerships in order to build long-term success."

FIVP is a not-for-profit association of independently-owned veterinary practices that encourages vets to have their say on important issues within the profession. Focusing on the needs of its members, it concentrates on the key activities of promoting, sharing, representing and supporting.

In a statement, an FIVP spokesperson said: 'FIVP is grateful for the support it receives from its industry partners and is keen to work with companies supporting the independent sector.
'Vetsure's commitment to the independent practice through their buying group services makes it an ideal partner for FIVP member practices'.