Government to review air weapons regulation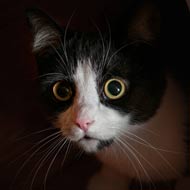 RSPCA hopes future regulations will better protect animals

The government has announced that it plans to review the regulation of air weapons licensing.

In a statement, police minister Nick Hurd said that he had written to the coroner and confirmed his intention to review the regulation in England and Wales.

"This is an appropriate time to take stock of the regulatory position and assess whether the current controls, which are already strong, continue to be appropriate and effective," he said.

"I think that a review of air weapon regulation is important and timely, we will do so against a backdrop of existing controls that are, by all international comparisons, very robust."

The announcement follows the case of Benjamin Wragge, who died last year after he was accidentally shot with an air weapon. His local coroner in Suffolk wrote to the Home Office requesting a review of current legislation.
Soon after this event, 18-month-old Harry Studley from Bristol was left with serious injuries after he was shot with an air rifle by a neighbour.

Welcoming the move, David Bowles RSPCA assistant director of external affairs said that he hopes any future regulations will better protect people, children and animals.

"The RSPCA has long been calling for stricter regulations around owning airguns as well as better education and explanation of the law for those buying an airgun," he said. "Our 24-hour cruelty hotline receives hundreds of calls every year reporting airgun attacks on animals. Last year, we received 890 calls and this year looks set to top that and, worryingly, reach a five-year high."

He continued: "Animals can suffer horrendous injuries and often die as a result of airgun attacks and these weapons are potentially extremely dangerous for people as well."

Between 1 January 2012 and 30 June 2017, the RSPCA received some 4,828 reports of airgun incidents. Of these, almost 2000 reports related to cats and a further 2,000 related to wild birds. The other reports involved dogs (345), wild mammals (349) and farm birds (104).