Animal cruelty sentences to rise to five years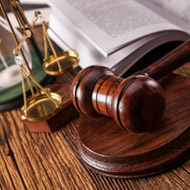 Michael Gove pledges to increase maximum penalty
Jail sentences for animal cruelty are set to rise to a maximum of five years, Defra announced on Saturday (30 September).

Currently the maximum sentence is just six months, but this is set to change following a number of high profile cases of animal abuse, and campaigning by the UK's animal welfare charities.

The new legislation will empower courts to better deal with the most serious cases of animal abuse, including gangs involved with organised dog fights. It brings England into line with other countries such as Australia, Canada, the Republic of Ireland and Northern Ireland.

Announcing plans for the new legislation, environment secretary Michael Gove, said: "We are a nation of animal lovers and so we must ensure that those who commit the most shocking cruelty towards animals face suitably tough punishments.

"These plans will give courts the tools they have requested to deal with the most abhorrent acts."

Under the new plans, the courts will still be able to hand out an unlimited fine and ban offenders from owning animals.

The chief executive of Battersea Dogs & Cats Home, Claire Horton, said she was "thrilled" about the government's plans.

"This shows that the political will is there to make the punishment fit the crime and so many innocent animals will benefit from their actions. This news will be very positively received by the public, the majority of whom share Battersea's wish to see this change."

Battersea has campaigned for five year sentences since February, and since then over 60,000 people have urged their MPs to back the change, and 145 politicians already have.

The RSPCA also welcomed the change, with the head of public affairs David Bowles saying: "We now feel that those who commit these acts will soon be receiving sentences that reflect the seriousness of their crime and hope this will act as a real deterrent against cruelty and neglect…

"The strength of feeling behind a move to toughen up these sentences is huge - but at the moment the courts are limited by the law under which the strongest sentence for animal cruelty is six months' imprisonment and an unlimited fine - but this rarely happens."

Draft legislation will be published, ready for consultation, around the turn of the year.