First veterinary forensics service launches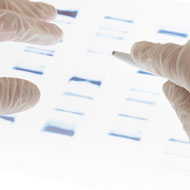 Vets to work with experts in the human justice system
A new veterinary forensics service will see experts in animal diagnostics working alongside specialists in the human criminal justice system. The aim is to improve prosecution rates for crimes against animals.

The service, which is the first of its kind, is the result of a unique partnership between the University of Surrey's School of Veterinary Medicine, and the company ArroGen Forensics.

Currently, lack of veterinary forensic evidence sometimes means cases do not proceed to prosecution, or prosecutions are unsuccessful. The newly-formed ArroGen Veterinary Forensics service will provide enforcement agencies such as the RSPCA or UK police forces with evidence gathered by its experts in veterinary forensics. It is hoped this could provide the missing link in their investigations.

This collaboration brings together experts from the veterinary sphere, and specialists working in forensics in the UK's human criminal justice system.

Dr Jo Millington, scientific director at ArroGen Veterinary Forensics, commented: "Why not apply the same principles to the investigation of animal crime?

"By harnessing our collective knowledge of forensic and animal science we are simply building on our existing infrastructure and experience as human medico-legal practitioners to offer a novel and focussed integrated animal forensics service."

A second key objective of the service, is to disrupt crime patterns by developing a strong social justice agenda.

Surrey's Dr Alex Stoll explained: "It is becoming increasingly well documented that animal cruelty can be used as a component part of domestic violence and there is a growing body of evidence to indicate that people who harm animals are more likely to abuse humans.
"We want to work with agencies to address the progression of animal to human criminal behaviour."