Tribute paid to Dr Sherwin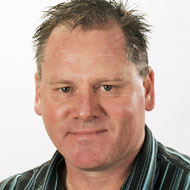 Bristol's senior research fellow passes away
Dr Christopher Sherwin, a former senior research fellow at Bristol veterinary school, passed away on 18 July, aged 55, the university has announced.

His colleague Mike Mendl wrote: 'Chris was for many years a very active member of the applied ethology community, carrying out influential studies on the behaviour and welfare of laboratory mice and the effects of lighting on turkey welfare. As many will remember, he also contributed greatly to the two main academic societies in his field.'

Mr Mendl describes him as a 'stalwart advocate for animals and their welfare'. He was born in Bradford, England, but spent his formative years in Australia, gaining his BSc(Hons) in Veterinary Biology from Murdoch University in Perth. Later he did a PhD in social and thermal influences on shading behaviour in sheep, then took a junior research fellowship at the University of New England. It was there that his interest in animal welfare became evident. He published a paper on the effects of electronic tags on ear damage and related behaviour in pigs.

Moving back to England in 1990, Dr Sherwin joined a research group at the University of Bristol, where he would spend the rest of his academic career. Initially he worked on broiler chicken and laying hen welfare, making significant inroads into our understanding of turkey welfare and behaviour.

He received the prestigious UFAW Hume Fellowship in 2001, which he used to fund further work into laboratory mouse welfare. His final experimental studies included work on free-ranging chickens and zoo-housed elephants.

His paper on invertebrate suffering preceded current interests in insect emotions and consciousness by well over a decade. He also wrote a highly cited review of voluntary wheel running by captive rodents and an article on the possibility that standard rodent housing may have detrimental effects on the quality of scientific research.

After retiring in 2012, Dr Sherwin continued to publish for another year and was very active on Wikipedia - producing nearly 50 articles and contributing to many more.

Professor Mendl said he presented 'the fields of animal welfare and behaviour with a clarity and authority that will without doubt inform and influence many interested students, school children, and members of the wider public.'

His many contributions and articles, 'will be his continuing contribution and lasting legacy to our discipline and the wider scientific community,' he added.