Businessman found guilty of horsemeat fraud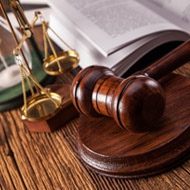 Andronicos Sideras mixed consignments of beef with horsemeat
A businessman who passed off horsemeat as beef by mislabelling meat products has been found guilty of fraud.

Andronicos Sideras, owner of Dinos and Sons Ltd, was convicted on Wednesday (26 July) and will be sentenced in due course.

On several occasions in 2012, Sideras mixed consignments of beef with horsemeat. He then repackaged the meat and attached false labels saying it originated from a Polish beef supplier. By doing so, Sideras was able to increase his profits.

He had conspired with Ulrich Nielsen and Alex Ostler-Beech of Flexi Foods, who had already pleaded guilty to the same offence at an earlier hearing.

"These men, motivated by greed, knowingly sold horsemeat to manufacturers so they could increase their profits," explained Nina Montalbano from the Crown Prosecution Service. "Faced with the evidence put forward by the CPS Nielsen and Ostler-Beech pleaded guilty, whereas Sideras was convicted by a jury."

She added: "All three defendants knew full well this meat would enter the food chain through a number of leading supermarkets but continued their fraud with blatant disregard for the public's right to know what is in their food."

The crime came to the fore after an environmental health officer visited a meat manufacturer in Newry, Northern Ireland. The officer assessed 12 pallets of meat and, of those, two pallets had horsemeat as a major component.

Microchips from two Polish horses and one Irish horse were also recovered from within the meat blocks.

The investigation that followed revealed that the meat had been sold by Flexi Foods and label alterations had occurred at Dinos. There were seven orders where this had taken place, totalling some 83,000kgs of meat - of which more than a third (30,000kg) was horsemeat.