RVC and Evgen Pharma to explore treatment for osteoarthritis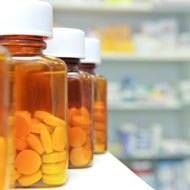 Work will build on a previous collaboration

The RVC and Evgen pharma have secured funding from the Biotechnology and Biological Sciences Research Council (BBSRC) for a four-year PhD studentship focused on investigating treatment for osteoarthritis.

The Industrial Co-operative Awards in Science & Technology (CASE) PhD Studentship will allow researchers to investigate the potential of the drug SFX-01 as a treatment for the disease, which affects almost 9 million people across the UK.

The work will build on a previous collaboration, which showed that mice with spontaneously-arising osteoarthritis demonstrated significantly improved bone architecture and preservation of normal movement following three months of SFX-01 treatment.

Professor Andrew Pitsillides, who led the study, said: "Myself and my colleagues Drs Isabel Orriss and Behzad Javaheri in the RVC's Skeletal Biology Group are very excited by the prospect of working with Evgen Pharma to identify the cellular and molecular targets by which SFX-01 exerts its beneficial actions in osteoarthritis."

Evgen Pharma is a clinical stage drug development company that focuses on the treatment of cancer and neurological conditions.

CEO Dr Stephen Franklin commented: "As a Company, we remain focused on the delivery of our current Company sponsored clinical trials and our strategic focus is in cancer and neurology.

"We will, however, provide SFX-01 to a limited number of world leading academics and clinical groups that wish to investigate SFX-01 in alternative therapeutic areas if they can demonstrate a robust clinical plan, source their own non-dilutive grant funding and we retain commercialisation rights.

"We, and the RVC, are delighted that the BBSRC is funding this programme and it is another step towards the possibility of a future, grant funded, clinical trial on SFX-01 in osteoarthritis".