Survey seeks views on graduate competencies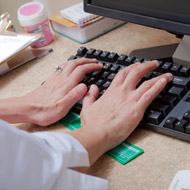 Questions based on standards defined by the RCVS

The Veterinary Schools Council (VSC) has launched a national employer survey to provide data on graduate competencies.

The survey asks for the employer's feedback on the performance of the most recent graduate from a UK, Irish or Dutch Veterinary school.

The questions ask about both clinical and non-clinical aspects of a graduate's performance and are based on the standards defined by the RCVS, the Veterinary Council of Ireland and the American Veterinary Medical Association.

"It is the employers who see the results of our hard work in the veterinary schools. For this reason, it is important to build on our relationship with them and ensure that dialogue is strong," commented Professor Ewan Cameron, chair of the VSC.

"This survey will be an excellent way to do this while helping us to ensure the continued quality of our students. Through it, we can work with the Royal College of Veterinary Surgeons to ensure that the outcomes for graduates, which define the goals of veterinary education, are meeting the needs of employers."

The VSC hopes that schools will use the information to make analyses of their own graduates, while the VSC will issue a report which analyses graduates as a whole.