Keeping your veterinary practice safe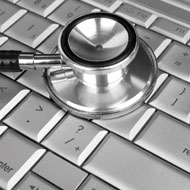 Are you up to speed?

A recent global cyber attack that badly affected the NHS and spread across 150 countries should act as a "wake-up call" according to Microsoft. It seems an opportune time to look at our own systems and assess how virus-proof and secure they really are.

Andrew Horrex of AT Veterinary Systems offers a few tips to help you ensure that you are doing your best when it comes to computer security.

Backups
Make sure you have up to date backups of all your important files. Have more than one copy and alternate these so you always have a backup that is not attached to the machine you are backing up.

Ideally, always have a backup at a different site or in a fire-proof safe. If you have another copy of your files, you can't be held to ransom. If you are taking backups of sensitive data off-site, ensure the data is encrypted on the backup media.

Making regular backups will also protect your data from hardware failure. If a virus destroys your files, at least you can replace them with your back-up copy.

Security updates
Install security updates for your computer on a regular basis.

Anti-virus software
Make sure your anti-virus software is kept up to date and scan the entire system periodically, in addition to the scans done when files are copied.

Practice computer network
Where possible, ensure your practice computer network is 'ring fenced' – kept private by suitable hardware and software. External access should be controlled and limited.

Infected files
Common sources of infection are: email attachments, downloaded files, infected websites and files opened from USB sticks or other media.
Where possible, limit the access staff have to files and set strong passwords on user accounts. If all computers have access to all data then an infection on one machine could affect all the data rather than being isolated to a particular department or function.

Some viruses can replicate themselves and spread through email, so take extra precautions when opening email attachments.

Do not open any files attached to an email from an unknown, suspicious or untrustworthy source, or if the subject line is questionable or unexpected.

Unless you know what the attachment is do not open any files attached to an email – even if it appears to come from a friend or someone you know. Confirm that your contact really sent an attachment.

Delete junk email and chain letters immediately – never forward or reply to these items.

When downloading files from the internet try to make sure that the source is legitimate and secure. Make sure that your anti-virus protection is checking such files.

Restrict activity
Ensure that all activity on work computers is restricted to the business of the veterinary practice. Never allow personal use of or input into the practice computers.

When in doubt
No system can ever be 100 per cent secure, so if you have any doubts always err on the side of caution.