A business case for evidence-based veterinary medicine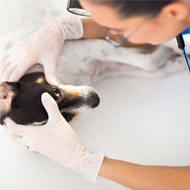 Debate considers how EBVM can improve veterinary practices

Today's clinical decision making requires taking into account an ever-increasing pool of scientific data. The evidence-based medicine (EBM) approach to clinical care has revolutionised patient care in human medicine and there is now a widespread appetite to extend this to the veterinary world.

At the beginning of a debate on the business case for evidence-based veterinary medicine at the VPMA and SPVS Congress (27-28 January), Graham Milligan reported on an RVC research project, which aimed to identify its commercial benefits. After his presentation, a panel of experts - including Mark Harwood, Richard Killen and Alan Robinson - gave their views before the debate was thrown open to the floor.

All three panellists agreed that EBVM could improve the business of veterinary practices, suggesting that EBVM would help to streamline case decisions thereby reducing time and staffing. Richard Killen suggested that it would also improve a practice's recruitment and vet retention potential.

Richard believes that having EBVM guidelines within a practice could help younger vets plan treatment more easily. This would reduce the potential for possible complaints and the consequent stress this can generate.

Alan was asked if the idealist EBVM translated into the pragmatism of the consulting room. He felt that the increased confidence, technical help and ability to follow accepted standards would all be a massive advantage to veterinary surgeons. He also said that it would definitely make good business sense for recruitment and retention.

From the floor, Bradley Viner commented that practising good medicine has a strong financial benefit as well as improving practice culture.

The 'Google' effect was also discussed, with the panel pointing out that over 50 per cent of complaints relate to clients expecting treatments to be carried out as a result of their reading on Google.
Richard Killen felt that by adopting EBVM, the 'Google effect' could be counteracted because practices will be able to say that they are following 'best accepted EBVM procedures'.

The panel were asked how EBVM would work on the ground - and it was felt that RCVS Knowledge could help considerably with this.

They were also questioned on whether large corporates would use their own significant pool of clinical information in place of the 'official' EBVM. If a practice did not follow what was considered to be the 'official' EBVM, would insurance companies not pay for a pet's treatment? The panel felt that the veterinary profession had enough strength to prevent this kind of situation.

One member of the audience asked: 'How do you know you are practising EBVM'? This brought up the question of how EBVM would be presented to the profession and how it would be accessed, how much there would be and how much time veterinary surgeons would need to spend to stay up to date.

Another delegate commented that it is also important to have evidence on the more fundamental issues, such as catheter placement, as well as the more esoteric operations and treatment.

There is clearly a long way to go before EBVM is used in all practices. There are issues of how it will be accessed and adhered to, but the general consensus is that there is most definitely a business case.