Dogs celebrated across the globe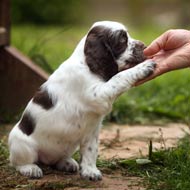 Value of dogs recognised on World Dog Day

People from around the globe are today celebrating World Dog Day (26 August), which recognises the important role dogs play in our lives and aims to raise awareness of the number needing rescue each year.

The hashtag #NationalDogDay is now trending on Twitter as charities and dog lovers celebrate the varied roles dogs play in our lives.

HealthforAnimals, a global animal medicines association, has created an infographic to highlight some of these roles, which include assistance dogs, search and rescue, medical detection and companions.

The association, which endorses the One Health concept, is urging people to consider the health of their dog today and beyond.

National Dog Day was created by US animal advocate Colleen Paige, who suggests 20 ways to celebrate the event - including volunteering at a local shelter, checking your home to make sure its safe for your dog and donating to an animal charity.