Distemper case prompts pet travel warning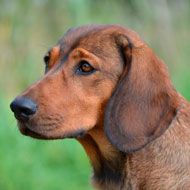 Pet imports could cause rare infectious diseases to reemerge, vets warn
Edinburgh vets have warned of the possible reemergence of infectious diseases now considered rare in the UK, due to pet travel. The warning comes as vets report the first case of canine distemper in north-east England for many years.

Writing in the Veterinary Record (Vol 175, No 17), vets from the Royal (Dick) School of Veterinary Studies say they have confirmed a puppy presented for post-mortem examination was infected with canine distemper.

A gravid cross-breed bitch imported from Bulgaria last year has been confirmed as the source of the infection.

In a letter to the Vet Record, Royal Dick vets said the case "emphasis[es] the risk of introducing infection through pet immigration.

"While the risk of introducing rabies by this mechanism is clearly of major concern, the authors wish to highlight the possibility that importation of dogs, whether controlled or illicit, has the potential to reintroduce other infectious diseases that are currently considered to be rare in the UK, unless suitable controls and checks are implemented."

Vets are therefore urged to consider canine distemper more often when making a differential diagnosis in cases where suspicion is raised by clinical signs and history.

In this particular case, the bitch had been presented at a veterinary practice in north-east England after showing signs of the upper respiratory tract while travelling from Bulgaria, followed by intermittent inappetence, pyrexia, lethargy and serous nasal discharge over the next two months.

After being imported from Bulgaria on August 25, 2013, the bitch gave birth to a litter of four puppies on August 30. Two weeks after whelping, the puppies developed inappetence/anorexia, serous nasal discharge, diarrhoea, anaemia and tachypnoea/dyspnoea.

All four puppies died or were euthanised between the ages of three and six weeks and one was presented for post-mortem exam at the Royal Dick vet school.

Writing in Vet Record, vets from the Edinburgh school said: "We conclude that the bitch was infected with canine distemper virus when imported from Bulgaria while pregnant…and that the virus was transmitted postnatally to the puppies."

It is the first case that has been seen in the region for many years, although two cases of the disease were recently reported in rehomed puppies in the south west of the country (Adamantos and Warman (2014)).