BVA survey seeks experiences of discrimination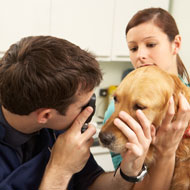 Data will be used to better understand current issues

Veterinary professionals across the UK are being asked to share their experiences of discrimination in a new survey launched by the BVA.

The survey seeks anonymous feedback from vets, vet nurses, students and other veterinary professionals regarding incidents where they have witnessed discrimination or felt discriminated against.

"The veterinary professions should be open, welcoming and supportive of everyone; however, it is clear from the reports we're hearing that discrimination is still an issue," explained BVA junior vice president Daniella Dos Santos.
"Worse still, we're aware that some colleagues have faced a backlash when talking about their experiences of discrimination. This is completely unacceptable."

She continued: "If we hope to prompt meaningful change we need to fully understand the scale of the problems our colleagues are facing. To do that it's important that we provide a safe, anonymous space for everyone to share their experiences.
"We hope this questionnaire will give people that opportunity and we would like to sincerely thank our colleagues for their willingness to share their personal experiences with us."

Incorporated in the survey are the nine protected characteristics under the Equality Act and other forms of discrimination that might not fit under these characteristics (E.g. weight and socio-economic background).
It has been developed with the support of British Veterinary Ethnicity and Diversity Society (BVEDS) and British Veterinary LGBT+, and is open to all members of the veterinary family, working in both clinical and non-clinical settings.

Further quantitive data on discrimination will be gathered by the BVA via its Spring Voice of the Veterinary Profession Survey 2019.
Since 2017, BVA has also been undertaking workforce research with the University of Exeter. This includes a study with employers, investigating the existence of gender discrimination in the profession.

BVA notes that the combined data from all of these studies will be used to better understand and raise awareness of the current issues and challenges, including media coverage and policy reports. The results will also feed into BVA's 'Good Workplace' workstream and collaborative work with RCVS on promoting diversity in the profession.

The survey is open from 2 February until 2 March and should take around 10 minutes to complete.