Paraprofessions to be RCVS regulated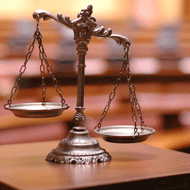 Meat inspectors and behaviourists express interest in regulation
Veterinary and animal health paraprofessionals could be regulated by the RCVS, after a new pathway was approved by the council.

Council members had previously agreed to explore two models by which paraprofessionals could be regulated in future, under powers granted by the Royal Charter in 2015.

At the January 2019 meeting, councillors agreed to adopt both models - the first an accreditation model, which would involve the college accrediting an organisation to regulate the profession, and the second an associate/full regulation model, similar to the level of regulation received by vets and nurses.

The suitability of each model will be assessed on a case-by-case basis, depending on the profession. Paraprofessions whose work will need to be underpinned by Schedule 3 reform would need to apply for the associate model.

RCVS Council members confirmed that two paraprofessional groups have already expressed an interest in being regulated by the college - meat inspectors and animal behaviourists. They will now be invited to apply for associate or accredited status.

The college said it is also speaking to a number of other paraprofessional groups, including those representing animal musculoskeletal practitioners and equine dental technicians, about future regulation. However, before these professions could be regulated, the Veterinary Surgeons Act will need to be reformed to ensure these groups have stable legal underpinning for their work.

RCVS president Amanda Boag said the decision was a "real milestone" and "quite possibly the biggest change to our regulatory role since the introduction of the Register of veterinary nurses in 2007."

David Montgomery, president of the Animal Behaviour and Training Council, said: "The ABTC enthusiastically welcomes the news that the RCVS is expanding its influence to include paraprofessionals. We look forward to exploring the opportunity to demonstrate the professional status of ABTC-registered Animal Trainers and Behaviourists by coming under the regulatory umbrella of the RCVS for the benefit of animal welfare."

Ian Robinson, a trustee of the Association of Meat Inspectors also welcomed the news. He added: "We believe it will offer enhanced security, opportunity and status, and we look forward to further dialogue to explore the various models in due course."

There will now be a process of developing new regulatory structures and governing bodies for both professions.