Could you be the next BVA Junior Vice President?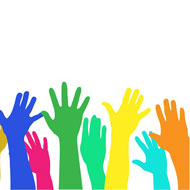 The British Veterinary Association (BVA) are accepting nominations for their next Junior Vice President (JVP).

BVA are looking for a veterinary surgeon who can represent "the voice of the veterinary profession" and who is a "strong and talented" member of the industry.

Working closely with the BVA chief executive and policy and media team, the role of JVP will involve representing BVA as well as using their own expertise to provide veterinary and political guidance.

Current BVA Junior Vice President, Daniella Dos Santos, while commenting on her post said: "I can honestly say it is the best decision I have made, and it has so far been the highlight of my career".

BVA members who are interested in applying for, or nominating a fellow BVA member with their consent to become part of the officer team, can find out more here.