Nominations open for Blue Cross Medal 2019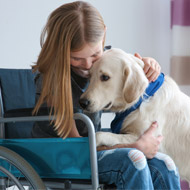 Animal lovers are being urged to nominate their pet heroes for the Blue Cross Medal 2019.

Celebrating inspirational pets for almost 80 years, the Award is open to pets that have done something brave, life-changing partnerships, assistance animals and serving or working animals.

To find out more about the awards and to nominate a pet, visit www.bluecross.org.uk/medal. The closing date for entries is 15 February 2019.