Derbyshire practice launches first Reptile Education Week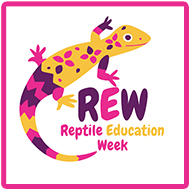 Campaign aims to improve understanding of reptiles' basic needs.
The first Reptile Education Week is taking place this August to improve understanding about looking after exotic pets - and veterinary practices are being invited to get involved.

Launched by Ellie and Lucy of Bright Side Vets in Derbyshire, Reptile Education Week (9-15 August) aims to support owners and practices when caring for exotic pets - from providing the correct housing to looking after their basic needs.

As reptile owners themselves, Ellie and Lucy were inspired by the number of cases they had seen in practice that required a lot of care when the correct guidance from the outset could have saved lives.

Lucy, a veterinary surgeon at Bright Side Vets, said: "It is heartbreaking to see reptiles in practice that are in a bad way because of a poor understanding of their needs. Often simple things can be done to support these creatures and give them a fulfilled and healthy life".

Throughout Reptile Education Week, Bright Side Vets will be sharing information on its social media channels about maintaining the health and welfare of some of the most commonly-owned reptile species in the UK - including leopard geckos, corn snakes, Horsfield tortoises, bearded dragons and royal pythons.

Practices wishing to get involved can download a free information pack from Bright Side Vets' website, containing care sheets, suggested posts, and other materials to share with the practice team or clients.

Ellie, a receptionist and marketing assistant at Bright Side Vets, said: "We have had nearly 300 practices say that want to get involved in sharing information with their clients. Over the past two months, we have been creating content that we hope other vets and reptile enthusiasts might find useful in sharing.

"We have created our own identity for Reptile Education Week, so others don't feel they need to use the Bright Side Vets branding. Fingers crossed this is the start of something people will get engaged with year on year".