Vet nurses to become Practice Standards Scheme assessors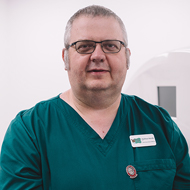 RCVS Council approves new pathway to recruit RVNs at its January meeting.
The RCVS has given the go-ahead for registered veterinary nurses (RVNs) to become Practice Standards Scheme (PSS) assessors.

At the January meeting of RCVS Council (21 January), board members also approved a new Equine Emergency Services Clinic accreditation.

The change means that RVNs who have at least five years' professional experience will be eligible to become PSS assessors.

PSS Assessors are employed by the RCVS to conduct visits to practices that wish to join the Scheme, undergoing re-accreditation assessment, or have applied for one or more of the PSS Awards to ensure they meet the required standards and criteria.

VN Council chair Matthew Rendle, who is also a member of RCVS Council, said: "I am delighted to see that there is now a pathway to recruit veterinary nurses as PSS Assessors and hope that many of my VN colleagues will take up this opportunity to apply to join the excellent team responsible for ensuring that the Scheme's stringent standards are met.

"We know that, on a practice-by-practice basis, veterinary nurses often play a big role in helping to coordinate and ensure that the requirements of the Practice Standards Scheme are met, for example, by preparing their team for the assessment, liaising with the RCVS and the Assessor and making sure all standards are complied with in advance. It is great to see that the crucial role they often play in meeting standards is reflected in opening up the ability to become PSS Assessors."

RCVS president Mandisa Greene, who chairs the Practice Standards Group, added: "This is such an important development for the veterinary nursing profession whose role in the Practice Standards Scheme has long been recognised as invaluable. This decision also opens up new career advancement opportunities for the profession as well, which I'm sure is very welcome."

RVNs will be invited to apply to become PSS Assessors when the next round of recruitment takes place.

Besides approving the role of RVNs as PSS Assessors, RCVS Council also approved a new Equine Emergency Services Clinic accreditation to help incorporate the emerging business model of veterinary practices that provide ambulatory emergency services for equids.

The new accreditation would require these practices to meet the applicable PSS Core Standards, plus the requirements contained in an additional Equine Emergency Services module. Full details of the requirements are expected to be published in due course.