Full programme for MMI research symposium published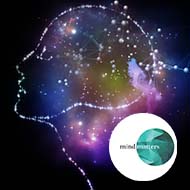 Professor Rory O'Connor is the event's plenary speaker.
The RCVS has published the full programme for its Mind Matters International Research Symposium, scheduled for Wednesday 24 November 2021.

Organised by the RCVS Mind Matters Initiative (MMI) alongside veterinary mental health researcher Dr Rosie Allister, the virtual event will see researchers and veterinary professionals present their findings on veterinary wellbeing and mental health.

Available to download as a PDF here, the programme outlines the structure of the event, beginning with Professor Rory O'Connor's plenary talk on 'When it is Darkest: Understanding Suicide Risk'.

Following the plenary talk will be presentations of findings from projects funded by MMI's Sarah Brown Mental Health Research Fund, which gives £20,000 grants for veterinary mental health research each year.

One such talk will be given on 'Experiences of racism and its impacts on mental wellbeing in Black, Asian and Minority Ethnic people working and studying in the UK veterinary sector', presented by Dr Victoria Crossley and Dr Navaratnam Partheeban.

Also funded by the grant, Professor Neil Greenberg and Dr Victoria Williamson will present on their research project 'Experiences and impact of moral injury in UK veterinary professional wellbeing'.

Dr Kate Stephen will present on her project, the first to be funded by the grant, entitled 'How farm vets cope: An exploration of how vets cope with the daily challenges of farm animal practice and how best these coping mechanisms might be developed into tools which can be easily accessed by the livestock veterinary community'.

Following these talks, the event will then split off into different streams, with researchers from across the world presenting their latest papers and research on veterinary mental health and wellbeing.

Lisa Quigley, Mind Matters manager, commented on the event: "The Sarah Brown Mental Health Research Grant is one of the most impactful aspects of the Mind Matters Initiative and such an important way of ensuring that we can continue to support mental health research, often into areas that haven't yet been covered by previous research.

"I am very proud that delegates from across the global veterinary profession will get to see the fruits of these grants with presentations and results from our excellent researchers.

"Likewise, it is also very gratifying that we have presenters from five different countries bringing their research to our breakout streams.

"International collaboration through the identification of common ground and the sharing of best practice is vitally important for our work and I hope that this Symposium will provide an opportunity for this to take place."

Registration for the event costs £10, but is free for students, those with lived experience of mental health problems and those who are currently unemployed. Registration for the event can be found here.