Vet accuses RCVS of 'bunker behaviour'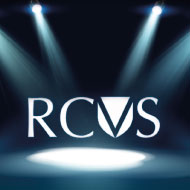 Comments follow concerns over telemedicine debate
Vet Jonathan Wray has accused the RCVS of 'bunker' behaviour, as he claims recently published council papers held back information on costings, and did not acknowledge general practitioners.

In a letter to Vet Times and Vet Record, Mr Wray commented on papers from the RCVS Council meeting in May:

'I note the papers are redacted in two respects, in relation to the costs of the activities discussed and in respect of regulatory matters where advice has been sought by third parties relating to RCVS activities.

'Secondly, not one mention exists of the members of the RCVS who constitute the lion's share of the profession and primary source of funding of RCVS - the general practitioners.'

The comments follow recent concerns from the profession about the ongoing debate surrounding telemedicine and remote prescribing. In June, the British Veterinary Association (BVA) wrote to the college raising concerns that the debate on the future of telemedicine was held 'in committee' rather than in an open forum.

In response, the RCVS clarified that the session had been held in private to examine confidential legal advice.

During the meeting the council voted unanimously to conduct a wide-ranging review of the supporting guidance on 24-hour emergency cover and the interpretation and application of 'under veterinary care'. The review will explore what restrictions and safeguards to place on remote prescribing.

The proposed telemedicine trial was postponed for the foreseeable future and the college confirmed its review will be 'open and inclusive'.

At the RCVS annual meeting on Royal College Day (12 July), the college answered questions submitted in advance by email, as well as taking questions from the floor. However, a group of vets are said to be considering the option of forcing an extraordinary general meeting (EGM) of the council.

MRCVSonline contacted the RCVS for comment. A spokesperson confirmed: 'We have not yet received any formal request to hold an EGM'.

The college also confirmed: 'Standards Committee is meeting in September to discuss the timeline for the [telemedicine] review and what it will look like'.

RCVS declined to comment specifically on Mr Wray's letter in Vet Times and Vet Record.