VMD's annual review of adverse events published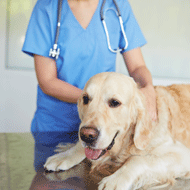 Report highlights rise in suspected lack of efficacy reports for cats

The Veterinary Medicines Directorate (VMD) has published its annual review of adverse events in animals, humans and the environment after the use of veterinary medicines.

The Veterinary Pharmacovigilance in the United Kingdom review summarises 6,721 UK adverse events reported to the VMD in 2017, an increase of 2.5 per cent on the previous year, compared to 15 per cent from 2015 to 2016.

Of the reports received, dogs were the only major species that had increased (9%). The largest decrease was for rabbits, with a fall of more than 31 per cent.

The report also highlights a considerable rise in the number of suspected lack of expected efficacy reports for cats compared to 2016. These were for products that affect the nervous system, including general anaesthetics, sedatives and analgesics.
Products for reversal of sedation also increased, as did combined treatments for the prevention of infestation by international and external parasites.

The number of safety (adverse reaction) reports increased in only two major species, dogs and sheep. The increase in dogs was owing to reports involving medicines for treating the intestines, heart and circulation, the nervous system and the ears.

Half of the products involved in sheep safety cases were anti-parasitics, with 50 per cent of those being wormers.