Brush up on vaccination best practice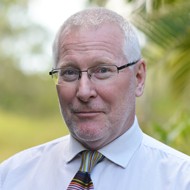 WSAVA course offers foundational learning on this vital area of veterinary medicine.
The World Small Animal Veterinary Association (WSAVA) has announced a three-module online course to help vets brush up on vaccines and vaccination practice.

The course, free of charge to WSAVA members, provides foundational learning on all aspects of vaccine practice for those wishing to further their knowledge in this vital area of veterinary medicine.

The course is centred around the Vaccination Guidelines Group (VGG) Global Vaccination Guidelines. The guidelines offer best practice recommendations for dogs and cats to help vets carry out vaccination in a standard and evidence-based way.

Course modules offer interactive e-learning with downloadable resources, videos, multi-choice questions and drag and drop knowledge designed to help learners test their knowledge.

VGG chair Dr Richard Squires commented: "The VGG's goal is to enhance the understanding and practice of vaccination in companion animals globally, and we are delighted that our Vaccination Guidelines are one of the most frequently downloaded resources on the WSAVA's website.

"We hope that this new course will encourage even more veterinarians to update their knowledge in this evolving area of veterinary medicine and that they will then join with us in driving positive change in vaccination, ensuring that even more companion animals are vaccinated in a scientifically-based, robust and safer fashion."

The modules are available in English with other languages to follow shortly, andcan be found at https://bit.ly/3OUTvLp. RACE accreditation is underway.