New RCVS guidance on clinical and ethical judgements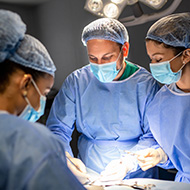 Guidance to cover RVP, CVR and ethics review.
The Royal College of Veterinary Surgeons (RCVS) has announced that it will publish new guidance to support the profession to make clinical and ethical judgements.

New guidance, which will replace Chapter 25 of the Supporting Guidance to the Code of Professional Conduct, will be introduced to empower veterinary surgeons to make judgements on routine veterinary practice (RVP) – formerly known as recognised veterinary practice – and clinical veterinary research (CVR).

Dr Melissa Donald, Chair of the Standards Committee and incoming RCVS president, said: "The revised guidance on RVP is an important development.

"The process for reviewing the guidance has been thorough and involved input from academics and researchers throughout the veterinary industry."

Having been approved by the RCVS Standards Committee, the guidance will assist the profession in determining whether a procedure, series of procedures or study is RVP, CVR or is experimental, therefore requiring regulation from the Home Office under the Animals (Scientific Procedures) Act.

Set to be published on 1 July, the guidance will also introduce an obligation to obtain ethics review for studies where consent would be obtain from the owner of an animal prior to being enrolled, or when consent of required for the use of previously collected data or samples. This will come into effect on 1 September 2022.

Dr Donald continued: "We hope that the guidance will inspire confidence in our veterinary colleagues at all levels to undertake treatment routes which develop veterinary knowledge as a whole, while still being for the benefit of the animal being treated."

Alongside the guidance, the RCVS is providing comprehensive FAQs to provide extra guidance on areas such as informed consent, ethics review and CVR, among others.

When available from 1 July onwards, the new guidance will be available to read on the RCVS website.

Any veterinary surgeons requiring advice or further information on RVP or CVR, and whether a proposed procedure would be covered under the guidance should contact advice@rcvs.org.uk for assistance.

Members of the profession can also contact ethics@rcvs.org.uk for further information relating to ethics review of proposed veterinary clinical research studies.