Veterinary suicide prevention study seeks participants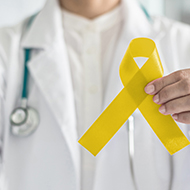 Study aims to discover profession-specific preventions.

A study aiming to better understand how to prevent veterinary suicides led by the University of Edinburgh is seeking participants, as a letter published in Vet Times (Vol. 52, No.3, p.31) discusses.

The cross-disciplinary study, 'Suicide Prevention in Veterinary Workplaces Project', led by Dr Rosie Allister, will explore profession-specific factors in veterinary suicides, such as access to tools that may be used to cause harm to one's self.

To explore these factors, veterinary surgeons, researchers and mental health professionals will be carrying out interviews, with an aim to provide insight into factors influencing methods of suicide attempts among veterinary professionals and attitudes to restriction of access to means of suicide in the workplace.

Alongside this, the study will seek to explore other factors that may assist in veterinary suicide prevention.

Any volunteers selected to participate in the interviews will do so in a one-to-one setting, and any data provided will be used under pseudonym, so participants will not be identifiable.

The research team are looking for participants who:

• have experience of a suicide attempt or suicidal thoughts in a veterinary workplaces
• have been bereaved by the suicide of a veterinary professional
• have worked in a veterinary workplace and been affected by a suicide attempt or death by suicide there.

Anyone interested in participating can visit this link to the Edinburgh University website or email rosie.allister@ed.ac.uk to find out more or to take part.