Views sought on feline hypertension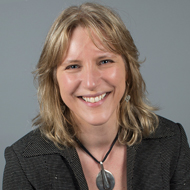 Survey will inform how best to support practices.
A new survey is seeking views from veterinary professionals on feline hypertension in a bid to see how teams currently assess blood pressure in cats.

The research is being led by Dr Sarah Caney, an RCVS registered specialist in feline medicine, and is set to be the biggest ever survey conducted on the condition.

Veterinary surgeons and veterinary nurses are being asked to share their views on when and how they measure blood pressure and their views on feline hypertension.

Dr Caney explains, "Feline hypertension is easily missed as clinical signs are often limited or non-existent, so regular, accurate blood pressure monitoring is essential, particularly for senior cats. We hope the results of this survey will help us to identify how we can best coach, support and develop practices in the future so they can identify more of these patients and improve their quality of life."

All veterinary professionals taking part can receive a fob watch to thank them for their participation. To take part, visit bit.ly/FelineHypertensionSurvey.