RSPCA opens Young Photographer Awards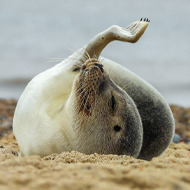 Under-19s are encouraged to submit their best animal pictures.

The RSPCA has officially opened its annual Young Photographer Awards, which sees young people under 19 get close to animals of all kinds to capture the perfect snap.

Now in its 32nd year, the competition will run until 16 August, with opportunities to enter into 10 categories.
The categories are; under 12 (taken with a camera), 12–15 years (taken with a camera), 16–18 years (taken with a camera), under 12 (taken on a mobile/device), 12–15 years (taken on a mobile/device), 16–18 years (taken on a mobile/device), Pet Personalities, Pet Portraits, Small World and Portfolio.

Inspiring young people to get involved in the animal world, the RSPCA says on its website that: "Lots of our past winners have gone on to careers in photography, animal welfare or conservation."

Speaking about the competition, RSPCA photographer and judge Andrew Forsyth said: "I think the best thing about the RSPCA Young Photographer Awards is, as judges, we're always seeing something new.

"The young photographers are not trying to copy other photographers. They're always bringing fresh ideas, trying different things, a new approach. It's always a real joy and a surprise to be looking through the entries every year."

Trophies will be awarded in each category, and the judges will select an Overall Winner of the competition, who will receive a weekend photography break with award-winning wildlife photographer Danny Green's team.

Entrants can visit rspca.org.uk/ypa to find out more about the competition and enter their photographs.
Image (C) Dan Hancock-Smith / RSPCA Young Photographer Awards