Scotland to play host to conservation genetics conference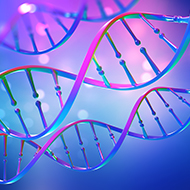 Experts will share recent developments in this rapidly-evolving field.

International experts are set to gather in Edinburgh for the fifth European Conservation Genetics Meeting, taking place across three days in September (August 30 – September 1).

Hosted by the Royal Zoological Society of Scotland, the University of Edinburgh and the Royal Botanic Garden Edinburgh (RBGE), it is the first time the meeting will be held in the UK - and the first time it has taken place since 2015.

The event will see experts from across Europe and beyond share recent developments in conservation genetics, the study of which is contributing to the conservation of some of the world's most endangered wildlife.
A rapidly evolving field, scientists hope that by understanding the genetic diversity within a population, they can define what they are working with and how best to protect it.

Dr Kara Dicks, a researcher at RZSS WildGenes, Edinburgh Zoo, commented: "Our planet is facing an extinction crisis, so now more than ever, we are looking forward to hosting an in-person global event to learn and share vital information. By coming together to share our expertise and experience in designing genetic tools, we can protect species around the world and help secure a future for wildlife."

Dr Emily Humble, a research fellow in conservation genomics at the Royal (Dick) School of Veterinary Studies and The Roslin Institute, added: "This is the first time the European Conservation Genetics Meeting has happened in the UK, and we're really excited to welcome everyone to the wonderful city of Edinburgh."

The event is taking place both in-person and online. For more information about the conference and to register, visit consgen.org