NOAH relocates office to Stevenage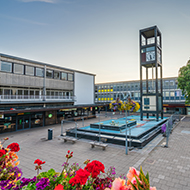 The move reflects the organisation's new 'flexible working environment'.

The National Office of Animal Health (NOAH) has relocated its office to Stevenage in a move it says better reflects modern working practices, sustainability commitments and the changing needs of its members.

The move from Enfield after 35 years also marks an exciting new chapter in NOAH's history and places the organisation at the heart of the UK's life sciences and R&D corridor.
NOAH chief executive, Dawn Howard, said: "The NOAH team has been working remotely during lockdown and we want to continue to deliver on the benefits that has brought for our members whilst providing a flexible working environment.

"We look forward to welcoming our members and stakeholders to the new office in the future."