WSAVA Awards 2022 open for nominations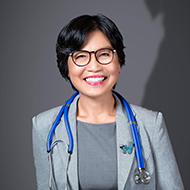 Awards celebrate veterinary team members who go the extra mile for companion animals.

Nominations for the prestigious 2022 World Small Animal Veterinary Association (WSAVA) Awards have been announced, with free registration and travel to the WSAVA World Congress in Peru for the recipients.

Nominations are invited in the following categories: The WSAVA Award for Companion Animal Welfare, The WSAVA Future Leader Award, The WSAVA Award for Global Meritorious Service, and the WSAVA Award for Scientific Achievement.

The recipient of this year's WSAVA One Health Award will be selected by the WSAVA One Health Committee. For more information about the awards and to submit a nomination, visit the WSAVA website.
Image (C) WSAVA.