Welsh government introduces One Health focus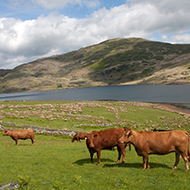 The new Animal Health and Welfare Implementation Plan focuses on One Health and biosecurity.

The Welsh government has launched its new Animal Health and Welfare Implementation Plan, which takes a One Health approach to animal health and welfare.

Introduced in 2014, the Wales Animal Health and Welfare Framework sets out a 10 year plan to create lasting improvements to the health and welfare of kept animals in Wales, and its final Implementation Plan, launched yesterday (4 January 2022), has refreshed and revived the framework with a focus on One Health, One Welfare and biosecurity.

The new plan, which will run from 2022-24, prioritises disease prevention, specifically animal health improvement cycle, sustainable use of medicines, livestock identification, veterinary surveillance, international trade.

It also prioritises disease eradication, with a focus on Bovine Viral Diarrhoea, Sheep Scab, Bovine Tuberculosis, and contingency planning for exotic notifiable animal diseases.

Welfare and responsible ownership is the third key focus of the Implementation Plan, and will focus on farmed animals, companion animals, other kept animals, and lameness in livestock.

Lesley Griffiths, rural affairs minister, said: "Reviving and relaunching our Implementation Plan now provides an opportunity to put animal health and welfare at the forefront in addressing the issues and challenges we face in a sustainable, collaborative and coherent way.

"We want every animal in Wales to have a good quality life and this is reflected in our Programme for Government, giving us an opportunity to build on all we have achieved since animal health and welfare powers were devolved to Wales.
"Our proposed Sustainable Farming Scheme will also have animal health and welfare as a key component, drawing on our collective ambition to further enhance Wales' reputation as a nation which loves, cares for and respects its animals."
In a press release, the BVA has celebrated the implementation of the One Health approach, and BVA Welsh Branch president Collin Wilson commented: "There is huge amount to be welcomed in this comprehensive plan and we're delighted to see vets positioned at the centre of delivering these key actions to improve animal health and welfare across Wales.
"We're particularly pleased to see the plan framed under a One Health approach, which recognises the interdependence of animals, humans, and the environment. As vets, we're keen to work alongside our colleagues in other disciplines to tackle some of the greatest challenges we face as a society – from antimicrobial resistance to climate change.

"This is an ambitious plan, and it's essential that there is a commitment to adequate funding and legislation to underpin the actions and make sure they are deliverable.

"Animal disease does not respect borders and so collaborating and coordinating across the UK will also be important, while harnessing the opportunity to promote and enhance 'Brand Wales' as a leader in animal health and welfare."