iCatCare chief executive announces retirement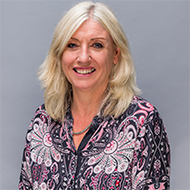 Claire Bessant steps down after 28 years in the role.

Cat welfare charity International Cat Care (iCatCare) has announced that its chief executive Claire Bessant will retire in the third quarter of 2022, following 28 years in the role.

Claire announced her intention to retire in a news release: "I have been here, initially with the Feline Advisory Bureau and now iCatCare, through many phases in the development of understanding of feline health and wellbeing.

"While I was not with the charity for that initial and very tough struggle to put cats on the veterinary map, I had the privilege of knowing our founder Joan Judd in the following years.

"I joined at a time of accelerating discovery of disease and treatment, through funding and working with many of our leading cat people of today, to the growth of behavioural understanding and a holistic approach to the cat, and now the development of our Cat Friendly Principles.
"We work in all areas of cat care and with a diverse group of stakeholders from cat owners to breeders, catteries, those interested in cat behaviour, veterinary practitioners, specialist cat vets, and now also in the area of unowned cats – and there is still much to do.

"We are in a place where we can stand proudly next to our accomplishments for cats – the most obvious of these being: (in the early days) the Boarding Cattery Listing Scheme and the FAB Journal and Conference and our FAB members, our funded residents and lecturers over many years, the birth of the International Society of Feline Medicine in 1996 and, in 1999, the publication of the Journal of Feline Medicine and Surgery.

"We have developed world class international congresses of our own. and with other organisations, influenced the design of feline medicines with our Easy to Give Awards, celebrated our 50th and 60th anniversaries, developed excellent distance learning courses, negotiated the world of unowned cats and, of course, developed the Cat Friendly Clinic accreditation scheme (which has its 10th anniversary in 2022).

"We have also recently negotiated the unexpected challenges of COVID and a fire in our offices which led to a steep learning curve to be able to put on virtual congresses!

"It has been a fascinating and enjoyable privilege to lead the charity and I feel enormously proud of what the staff and trustee team, past and present, as well as those fantastic people (too many to mention individually) who have generously contributed time, expertise, and a passion for cats, have achieved during that period.

"Thank you too to those who have supported us with donations and remembered us in their wills, enabling us to do more for cats. The charity has grown in size and sophistication and has many new ambitions.

"It is time to hand the baton to a new leader to take it through to the next stage of its progression and growth, still with the needs of cats firmly at its heart. I look forward to supporting our Chair Lynne Hill and the trustees in putting in place the plans to recruit for my successor."