International Canine Health Awards open for nominations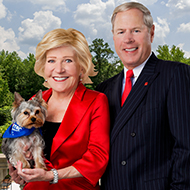 Awards celebrate innovative researchers, scientists, veterinary professionals and students.

Nominations are now open for the prestigious 2022 International Canine Health Awards, with a prize fund totalling £70,000 for the winners.

Now in its tenth year, the International Canine Health Awards recognise and celebrate innovative researchers, veterinary professionals and scientists whose work has a positive impact on the health and wellbeing of dogs.

The awards are run by the Kennel Club Charitable Trust with support from Metro Bank founders Vernon and Shirley Hill.

Dr Andrew Higgins, chairman of the judging panel and trustee of The Kennel Club Charitable Trust, said: "The International Canine Health Awards recognise and commend the commitment shown by researchers, veterinarians, and students dedicated to the improvement of dog health through science.

"We are also delighted to recognise the amazing work of our UK breed health coordinators who do such a good job supporting health and welfare programmes within breeds.

"Over the past decade we have awarded many outstanding recipients who have made significant contributions to the health and welfare of dogs and we look forward to seeing who will win at next year's ceremony."

The four awards are:

International Prize in Canine Health – for outstanding contributions in the field of canine health and welfare, with a prize of £40,000 towards future projects. The award will be presented to one individual or a group currently involved in world-class innovation, with more still to contribute.

Lifetime Achievement Award – with a £10,000 prize, this award will go to a vet or scientist, who has dedicated much of their career to advancing the health and welfare of dogs. The award will be presented to an individual who has made a significant lifetime impact to benefit canine health and welfare on a world stage.

UK Student Inspiration Awards – these comprise postgraduate and undergraduate awards, with prizes of £10,000 and £5,000 respectively to aid further education costs, the development of their careers, or the creation/continuation of a project. The awards will be presented to extraordinary students studying at a British veterinary school who demonstrate the potential to significantly advance the frontiers of veterinary medicine and research to benefit dogs. Post-graduate applicants must be within five years of receiving their first degree.

UK Breed Health Coordinator Award – with a £5,000 prize, judges will be looking for individuals from UK Kennel Club breed clubs or councils who have demonstrated a dedication to supporting health and welfare within their breed over the previous year. Some of the aspects that will be considered include starting or coordinating a new project or resource for the breed, such as a health website or health survey, and good communication with The Kennel Club and other key stakeholders.

Nominations will remain open on the Kennel Club Charitable Trust website until 28 February 2022, with the awards ceremony taking place in June 2022.

Image (C) Kennel Club Charitable Trust.