Horiba announces veterinary haematology webinar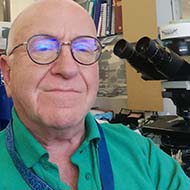 Ronnie Barron to present on ensuring quality and best practice.

Horiba Medical has announced a free webinar providing practical insight on best practice in veterinary haematology.

Entitled 'In practice haematology – Beyond the pale!' the webinar will be presented by Ronnie Barron from the University of Glasgow Veterinary School.

Ronnie's presentation, which will conclude with a Q&A session, will look at QC and artefacts of sample quality and review the effects of different pathologies. Using images, photomicrographs and video links, he will also explain the techniques and equipment needed to complement analytical automation to confirm results quality.

The webinar takes place on Thursday, October 28 (7.30-9pm). For more details and to register, click here.

Image (C) Horiba.