Video series to inspire next generation of veterinary professionals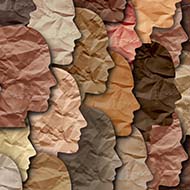 RCVS to interview students and newly-qualified vets and nurses as part of Black History Month 2021.

The RCVS has announced a new video series featuring interviews with newly-qualified and student vets and veterinary nurses in a bid to inspire the next generation of veterinary professionals.

Forming part of Black History Month (October), the conversations will feature black and mixed heritage professionals, talking about what inspired them to pursue a career in veterinary medicine and how they got to where they are today.

Many of the interviews will be led by RCVS senior vice president Mandisa Greene, who helped to lead the RCVS Black History Month activities during her presidential year. Commenting on the series, Mandisa said:

"It's important that we demonstrate commitment to diversity and inclusion and have a role in acknowledging and accentuating diverse voices within the professions. Throughout these video interviews, I've had the opportunity to speak to some inspiring newly qualified and student veterinary professionals who are all clearly very passionate about supporting animal health and welfare.

She added: "I hope that school children from all backgrounds who watch these videos will get the chance to see how rewarding and enjoyable a veterinary career can be and that they'll be inspired to consider becoming a vet or vet nurse in the future."

In the videos, participants will provide an insight into the career advice they received in school and the steps they took to undertaking a qualification in veterinary medicine.
The interviewees will also talk about some of the hurdles they faced, how they overcame those issues, and what can be done to address the under-representation of certain groups within the profession.

In the first video, Mandisa interviews 2021 Nottingham Vet School graduate Rheanna Ellis, who is now practising as a veterinary surgeon in the West Midlands.

Rheanna says: "Perseverance would be the one [standout bit of advice for others] because in high school I had all the support, but by the time I got to sixth form, a lot of the teaching staff were [unsure] as to whether or not it was even worth me applying to vet school, but I had my heart set on it.

"I missed my grades at AS level, so I had to resit a couple of papers and they were saying, if you're having to resit now, then you're not going to make it as a vet, so you should probably think of backup careers. I listened to this but didn't take it to heart, and lucky I didn't because I've made it and I've been just fine throughout vet school and I've made it out the other end."

To help promote the videos and the College's work on diversity and inclusion, the RCVS has partnered with the Black History Month campaign for the second year running. The videos will be published throughout October and beyond on the Black History Month website and the RCVS YouTube channel.