RVN views sought on senior pet care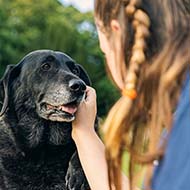 Questionnaire covers engagement, compliance and the role of senior pet clinics.
Veterinary nurses are being urged to fill in a short questionnaire on senior pet care to help share best practice and the latest thinking.

Organised by veterinary pharmaceutical firm Animalcare, the survey asks questions about engagement and compliance, the role of senior pet clinics and the most useful educational resources.

The survey will remain open until 5 pm on Thursday, 30 September, and the results will be made available in October. AnimalCare will select one respondent at random to receive a £50 Amazon voucher.