Sheep Vet Society names new president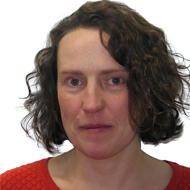 Rebecca Mearns succeeds the role from Amanda Carson.
The Sheep Veterinary Society (SVS) has named sheep health and production specialist Rebecca Mearns as its new president.

Rebecca succeeds the role from Amanda Carson, who becomes senior vice president, while Nick Hart is retiring from the committee. David Wilson joins the team as the new junior vice president.

Rebecca has been a member of the Sheep Veterinary Society since her final year of veterinary school and has been running her own small sheep flock for nearly 20 years.

She worked in mixed practise for a while before joining Voluntary Service Overseas in Malawi's southern districts.

After returning to Cumbria in 2004, Rebecca completed the RCVS Certificate in Sheep Health and Production before working as a Veterinary Investigation Officer for SAC in Edinburgh, and then for APHA at the Penrith site.

Commenting on her appointment, Rebecca said: "I'm delighted to take on this role having been an active member of the Sheep Vet Society for many years. As president, I'm looking forward to representing and championing sheep vets in the year ahead.

"These are interesting times in the sector, with plenty happening including trade deals and the changes to farming subsidies. The delivery of the Animal Health and Welfare Pathway, which will see every sheep farmer engaging with their sheep vet, has the potential to make a great difference to flock health. This is a time of change, and I'm excited to be involved."

Through scientific meetings, workshops, and training sessions, as well as representation on the British Veterinary Association Council and specialist Committees, the SVS promotes sheep health and welfare.

The Society was founded in 1967, and its 500 members come from all sectors of the sheep industry. The majority of members are veterinary surgeons, but a quarter are advisers, researchers, farmers, and shepherds.