Further details released for 2022 BSAVA Congress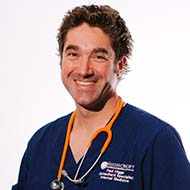 A hybrid format and experiential approach will be used.
BSAVA has announced a new hybrid format for its annual Congress in 2022.

Taking place on Thursday 24 March until Saturday 26 March 2022, the event will be held live in Manchester, with the option for delegates to follow along online via an interactive virtual platform.

Paul Higgs, BSAVA's congress programme committee chair, commented on the congress: "The new venue provides an opportunity to really shake up the content.

"It's the first time BSAVA Congress delegates will have met in two years and we want to deliver an unforgettable experience.

"We've thought long and hard about what delegates want and need, as well as the way people like to learn, integrating those approaches within the programme. Delegates will find few long-format lectures, instead there will be lots of opportunities to participate, to discuss, to do and to experience."

Alongside the more traditional learning formats, delegates will have the opportunity to attend drop-in practical sessions designed to perfect technique in skills such as undertaking cytological examination, reading radiographs and performing endoscopy. These sessions will be included in the ticket price.

Paul continued: "Last year's delegates relished the opportunity to pick-the-brains of speakers with some conversations flowing for hours in the online chat rooms.

"BSAVA is bringing this successful format to the event in Manchester, giving delegates the opportunity to meet the speakers in a dedicated space in the exhibition during lecture breaks."

All sessions will be open to both veterinary surgeons and veterinary nurses, as Paul added: "Nurses are increasingly looking for opportunities to expand their knowledge, horizons and skillsets, while many vets want to, and would benefit from, learning from our excellent nurses. The programme will reflect this."

Tickets will go on sale in late October, and more information about the event can be found here.