RCVS to convene summit on workforce shortage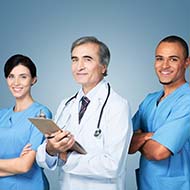 Summit will take place with key stakeholders in the autumn

The RCVS has announced that it is planning to convene a summit in a bid to address the current veterinary workforce shortage.

Speaking during the first in-person meeting of RCVS Council since March 2020 (9 September), CEO Lizzie Lockett explained that the causes of the shortage are multifactorial, including the UK's exit from the European Union, the impact of COVID-19 and a rise in pet ownership.

She said that the College was currently gathering data to gauge the extent of the problem, and was planning a Summit for later in the autumn to discuss recruitment, retention and return. The summit will take place under the RCVS' ViVet innovation project in collaboration with key stakeholders, including veterinary organisations and employers.

Recent figures published by the RCVS show that registrations of vets from overseas have fallen significantly. The UK welcomed just 155 vets from the EU between January and May 2021. During the same period in 2019, the figure stood at 533.

Veterinary practices are also having to deal with staff needing to self isolate as a result of positive COVID-19 tests, all while being busier than ever. Figures from the PFMA suggest that a staggering 3.2 million UK households acquired a pet during the pandemic.

During the RCVS Council meeting, Ms Lockett said that the RCVS is in discussions with veterinary schools in the EU that have an oversupply of graduates to encourage them to work in the UK. She added that the veterinary workforce could form part of future trade discussions between the UK and Australia but stressed that the profession 'should not be used as a bargaining chip.'

Increased messaging to animal owners about the current shortages was also raised as a potential way to ease the pressure on the already-overstretched workforce.